A 6-month programme of 1:1 bespoke coaching sessions to get you more better-paid bookings for your live entertainment company, without hustling all day.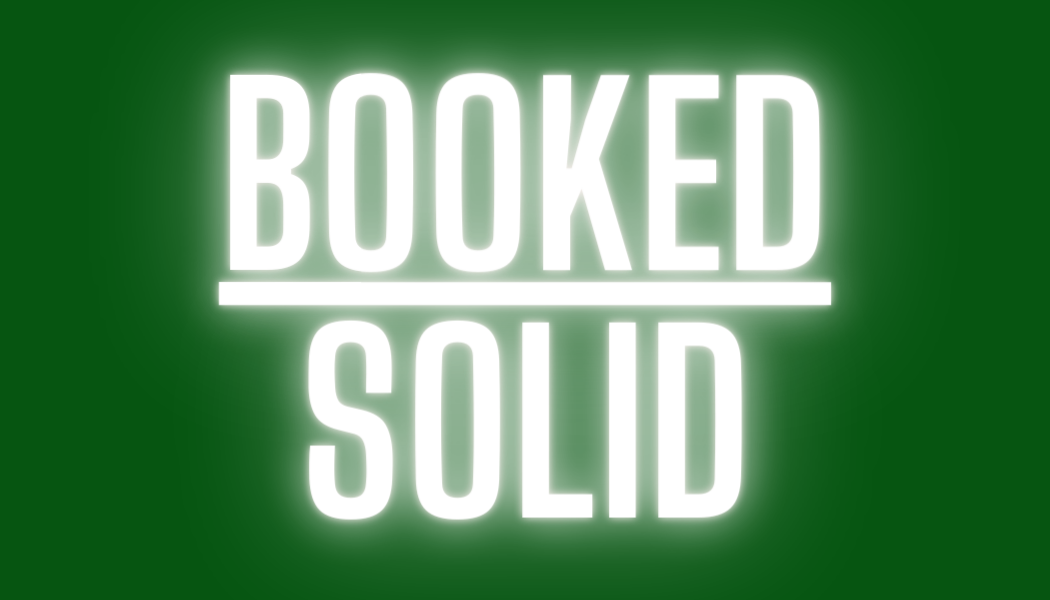 Do you want more bookings for your live entertainment company? … bookings that pay better?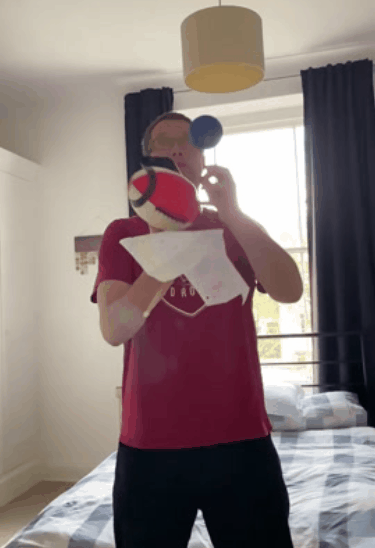 You're constantly juggling, drowning in admin when what you want to be doing is spending more time on the creative parts of your job… and frankly, you'd like a life outside of work too.
You get annoyed talking to people that need your attention URGENTLY! … and never reply to YOU.
You're working really hard, but you're still not getting enough of the right kind of bookings, the ones that pay you AND your performers what you deserve.
How many of your problems would be solved if you could just get paid better for your work?
You've tried putting more hours in, but you just end up going round in circles...
... not getting more bookings
... certainly not better-paying ones
and that's not sustainable long term.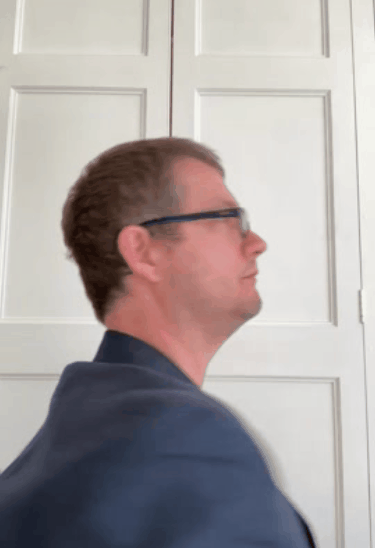 You've read some books on productivity and time management, but that's not really the problem.
... you've watched some youtube videos too. A lot of them.
You've tried getting advice and talking to friends, and it was nice to be able to talk to someone, but they didn't really help.
You're doing all you can to feel better about it, but it doesn't solve the problem, and you don't really feel much better.
You're worried that you've failed already, you say things like "that's just how it is in entertainment", but you wish it wasn't true.
Imagine knowing there's someone outside your business you can talk to when you have a wobble, where it doesn't matter if you think you've got a silly question or concern.
Get the enthusiasm boost when you need it, have someone that can help save you time by asking the right questions at the right moment, in the right way.
Actually get what you want, instead of just compromising all the time.
Once you've done this, you'll not only have more money and more time, be enjoying your work more and your life in general more, but you'll start to ask bigger questions and open yourself up to what else you could do. What else could be possible for you?
Feel free, secure, confident, excited and creative.
"… my session with John was like entering a room through a door from a stormy world and leaving by another onto a path of positivity, aspiration and confidence. A very understanding, thoughtful and exceptional experience that I highly recommend."
Marc – writer, producer and director
Marc is a bit of a creative powerhouse. He runs a busy venue, he also writes, produces and directs work.
He wanted to be able to get through the admin parts of his work quicker and with less stress, so he could have more energy for the creative parts of his work, but something was getting in the way.
Having solved that, he realised he wanted to spend more time working on his writing, and discovered he REALLY wanted to write a novel! Go Marc!
You can pay yourself and your people well.
You can have a life outside of work.
What's that?! Work / life balance you say?!
What if you could enjoy calls with people and feel super confident about selling your work?
What would it be like if creating something new was the first priority on Monday morning?
"... just spending an hour in a room with someone who understands the challenges faced by creative professionals AND how to overcome those challenges, was way more cost effective in terms of time and money AND outcome than any amount of self help books or tapes I might have bought in the past."
Tom - creative entrepreneur, musician and teacher
Tom is a busy man! He runs an extremely successful music tuition website, he's written a book AND performs professionally.
A 6-month programme of 1:1 bespoke coaching sessions to get you more better-paid bookings for your live entertainment company, without hustling all day.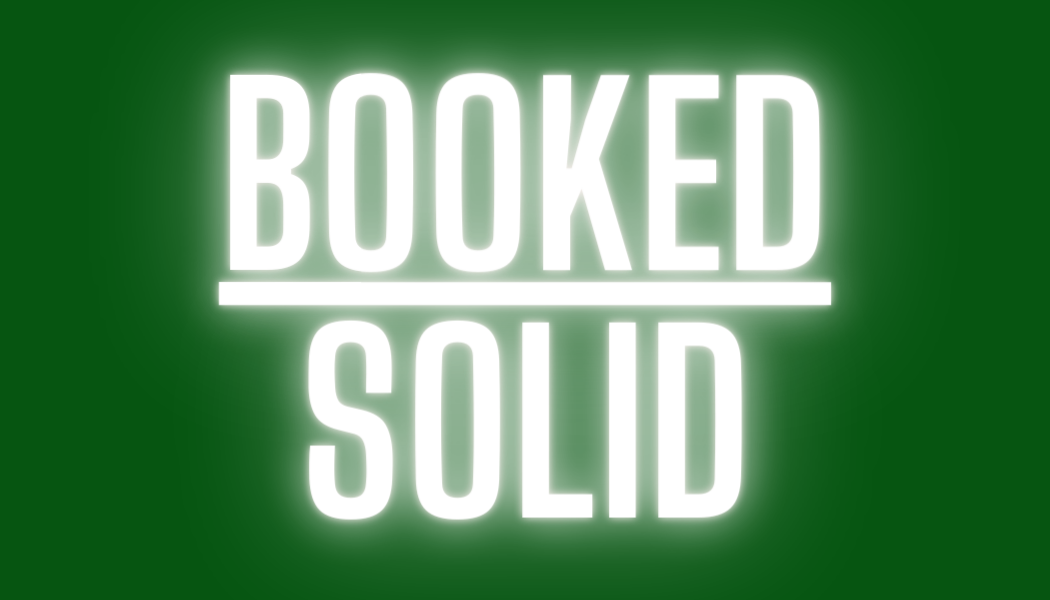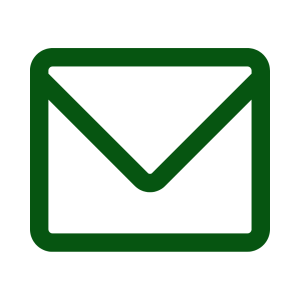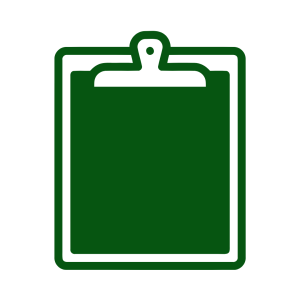 10x 1 hour, 1:1 coaching sessions over zoom.
This is the real magic.
In these sessions we:
Get you clear on what you're going to do.
Make sure you have a plan for how to do it.
Make sure you can handle any obstacles that come up.
Keep you on track.
Support and accountability over text and email.
In the two weeks between each of your coaching sessions, you'll check in with me for a round of applause as you complete parts of your plan, and if you want some encouragement or to check anything as it comes up.
The Clip Board
A weekly reflection log so you can think about how far you've come and record any changes you need to make, as well as things to bring to your next coaching session. I'll check in on these periodically too.
when you join Booked Solid, you also get...
The Load In
Work out where you are right now, set goals and aims for the programme, discover values, get excited and set your initial actions.
The Blast Off
Weekly group calls to make sure you're in the right state consistently and handle any wobbles.
The Wrap Up
At the end of the programme, we look back over your success and set you up for the future.
Let's have a chat to see if Booked Solid is right for you. I want to know where you are right now and what you want for your live entertainment business. Simply enter your details below and schedule a free consultation with me.
Once you enter your details, you'll be invited to book in a call at your earliest convenience.
"A good coach can change a game, a great coach can change a life." - John Wooden